Main Content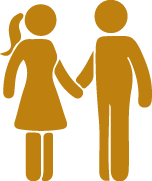 Tailor-made trips
We, Diego & Lisa, are the owners of our small company and mainly guide our own trips. Small group sizes, personalized service and the fact that we love what we do, are our strength.
Minimal environmental impact
We care about nature and keep our carbon footprint to a minimum. Working with small groups and the consciousness of respecting and protecting the animals and flora keeps our impact on nature low.
Diego made this trip an adventure of a lifetime.
Diego was our guide for the Full Paine Circuit, the "O" in December 2017. There were 4 of us, my husband, me, and 2 friends. He taught us about the flora and fauna, stopping when he found something interesting and […]
Brad & Carina
Seattle, USA